Micro-training your team - how to teach them about the deep and narrow team structure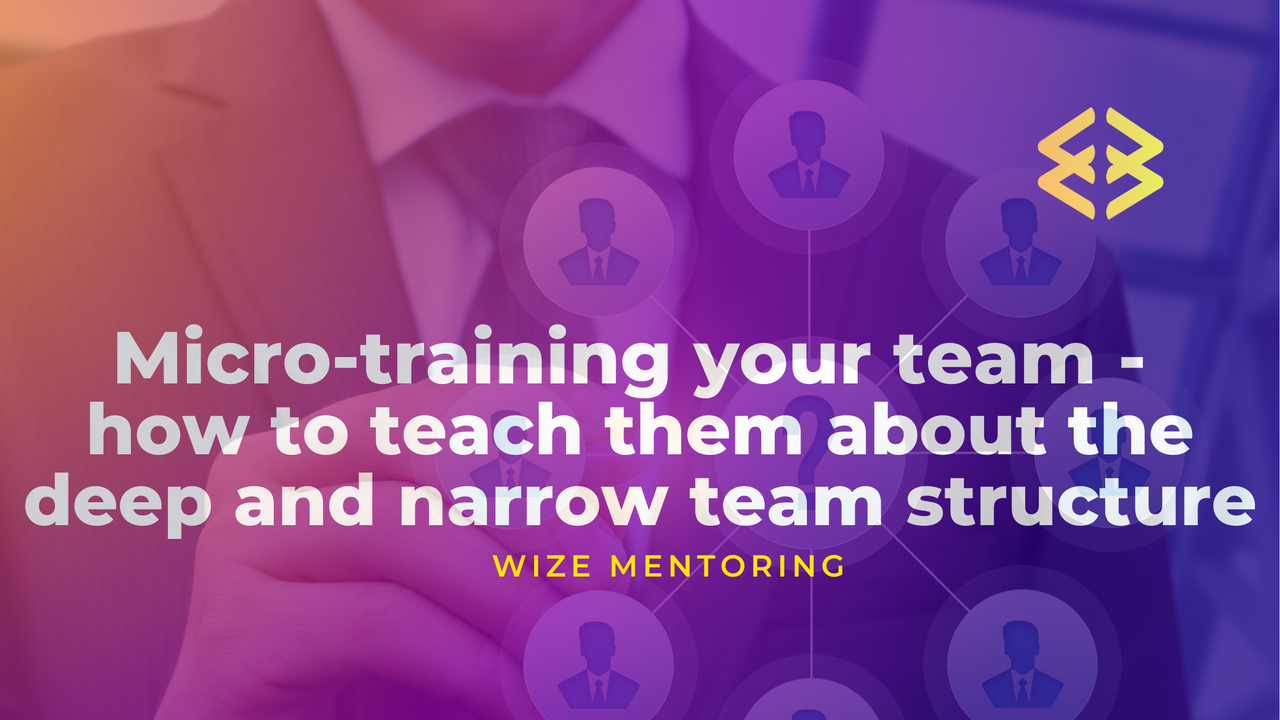 If you're an accounting or bookkeeping practice owners who are looking to scale their business whilst working fewer hours, earning more money, and having more choices in life, then you're on the right website.
The above recording is a discussion of The Wize Guys, Brenton Ward with Jamie Johns, and Ed Chan shares the principles of a deep and narrow team structure for every accounting practice.
Find out how to lead your team in transitioning, implementing, and embracing a whole new concept and process. The Wize Mentors discuss the most common challenges that practice owners face when training their client managers and production team. Also, hear some ideas on how to overcome if you have a staff who pushes back on this objective.
Here are some of the facts that you'll learn from this audio:
The concept of deep and narrow teams

Best ways to address and transition to a new structure

How to manage traffic: communication and production areas

That 'football analogy' of a team structure

Most common challenges and pushbacks to face in transitioning

Idea #1: Don't be discouraged.

Idea #2: It takes time to change habits.

The importance of having your team understand the objectives

Idea #3: Encourage to lead.

Idea #4: Manage resources properly.

The analogy of a production triangle

Different forms of pushback

Idea #5: Choose the senior people.

Idea #6: Conduct 1-on-1 discussion.

Idea #7: Educate the team.

Why complexity kills businesses

Idea #8: Be persistent and consistent.

Which is more effective: 1-on-1 discussion vs group meeting

Idea #9: Do it efficiently, but manage effectively.

Idea #10: Do it slowly.

How to handle losing people along the process

The importance of 'No Bypass Policy'

Idea #11: The body-system reporting.

How structure is related to your internal processes

Idea #12: Stop undermining and delegate.

Idea #13: Follow the hierarchical system.

Idea #14: Empower the team.
Download the full transcript here.